Rocket League
Please note: This game has monetized random reward mechanics, commonly referred to as "loot boxes." These mechanics are similar to gambling and are being investigated by Belgium's Gaming Commission, the Netherlands Gaming Authority, and other government bodies.
Rating Summary
Based on 108 critic reviews
OpenCritic Rating
Based on 108 critic reviews
Spread the word:
Game Information
Available on:
PlayStation 4
Jul 6, 2015
Nintendo Switch
Nov 18, 2017
Developer: Psyonix
Genres: Action, Sports
Description:

Soccer meets driving once again in the long-awaited, physics-based sequel to the beloved arena classic, Supersonic Acrobatic Rocket-Powered Battle-Cars!

A futuristic Sports-Action game, Rocket League, equips players with booster-rigged vehicles that can be crashed into balls for incredible goals or epic saves across multiple, highly-detailed arenas. Using an advanced physics system to simulate realistic interactions, Rocket League relies on mass and momentum to give players a complete sense of intuitive control in this unbelievable, high-octane re-imagining of association football.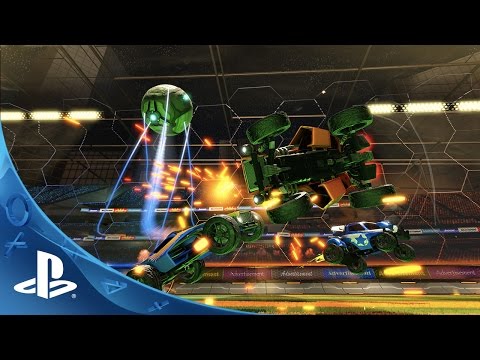 Rocket League - Announce Trailer | PS4