Crackdown 3
Repetitive and middling, Crackdown 3 is a totally average open-world game that doesn't give itself a way to stand out.
No Recommendation / Blank
Feb 18, 2019
One of the great open-world templates fails to come into focus in this well-meaning, if embattled, sequel.
Crackdown 3's mediocre, collectible-heavy campaign and poor Wrecking Zone multiplayer are rarely satisfying busywork.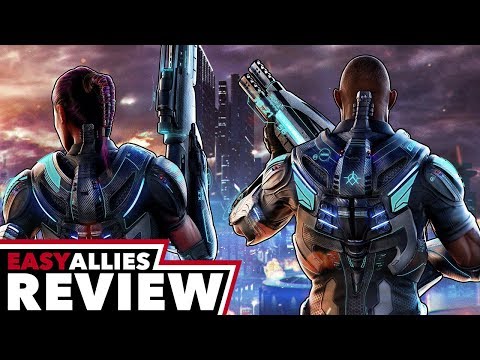 A tragic end to Crackdown 3's long and painful journey, with an unremarkable campaign mode and a multiplayer that is a disaster in terms of tech and design.
Crackdown 3 is bonkers chaotic fun but also a case of wasted potential. The series deserved an iterative revival but instead, we have the tried-and-tested Crackdown backbone with remastered visuals and a touch more chaos, sadly squandering the promise of its few interesting additions in the process
Crackdown 3's campaign is like a thawed-out relic from more than a decade ago. Multiplayer's environmental destruction is interesting in concept, but its bare-bones nature keeps it from being more than a curiosity
Crackdown 3 is a playpen of combat and destruction that sets itself up as a liberating journey into a barbarous fantasy of wanton mayhem. But its central proposition — the freedom to do as I please — is undermined by frustrating design compromises.
Crackdown 3's campaign is short on new ideas and relies too heavily on its core loop of collecting orbs and throwing heavy objects around.
Just go play Crackdown 1 again.