Quantum Break
Rating Summary
Based on 112 critic reviews
OpenCritic Rating
Based on 112 critic reviews
Quantum Break is a stylish, often-exhilarating third-person shooter wrapped up in a tautly paced tale of time travel.
No Recommendation / Blank
Apr 1, 2016
A slick yet hollow hybrid of television and third-person shooting, Quantum Break sees electric style winning out over a lack of substance.
An average shooter tied to a compelling, confident story, but the TV show is ultimately an expensive, if entertaining, gimmick.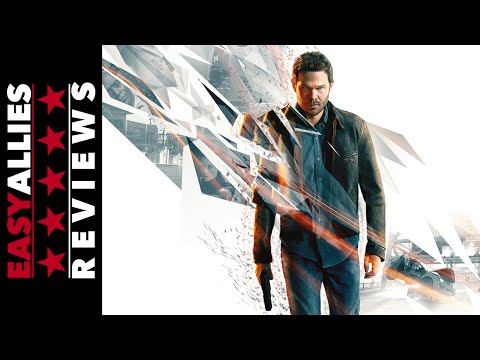 The elements of a fantastic and creative action game are all present and correct, and at times Quantum Break is indeed both of those things. But unfortunately its various disparate parts tend to get in each other's way, leading to a needlessly complicated presentation that inhibits anything from shining as brightly as it should.
A less than fruitful mix of TV show and video game, where although the individual components are competent they're never quite interesting enough to justify the peculiar set-up.
The show leaves a bit to be desired, but the game is full of breakneck firefights and stunning action set pieces
Quantum Break looks slick, but bouts of ineffective gameplay and its mixed-media construction make this a hit-and-miss experience.
Quantum Break is a surprising success
Quantum Break is an ambitious experience, but neither the video game nor the live-action sides of this time travel story come together in a satisfactory way.