Spread the word:
Game Information
Available on:
Xbox One
2017
Developer: Keen Software House
Genres: Creation, Simulation
Description:

Space Engineers is a sandbox game about engineering, construction and maintenance of space works. Players build space ships and space stations of various sizes and utilization (civil and military), pilot ships and perform asteroid mining.

Space Engineers utilizes a realistic volumetric-based physics engine: all objects can be assembled, disassembled, damaged and destroyed. The game comes with two game modes: creative and survival.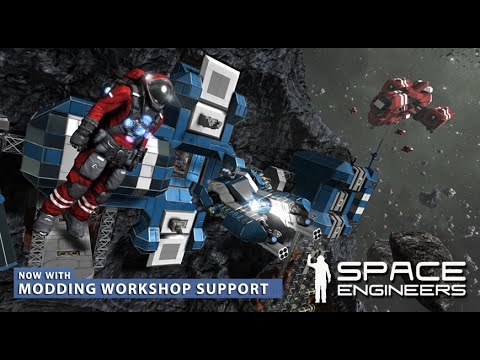 Space Engineers Trailer 2014
Reviews
Long way since 2013, but result is not bad. Space Engineers in full game offers decent sandbox construction and survival.
Review in Slovak | Read full review
For the kid who saw lego as a means of expression, Space Engineers has a lot to offer and its initial unwieldiness is unlikely to hinder their enthusiasm to create. But for this scribe, who was happy just building Hogwarts over and over as a child, Space Engineers' pedantic (though admirably ambitious) level of complexity was able to sustain interest for only so long.