Percentile Rank
Cuphead is ranked in the 97th percentile of games scored on OpenCritic.
Rating Summary
Based on 169 critic reviews
OpenCritic Rating
Based on 169 critic reviews
Score Distribution
Unscored Reviews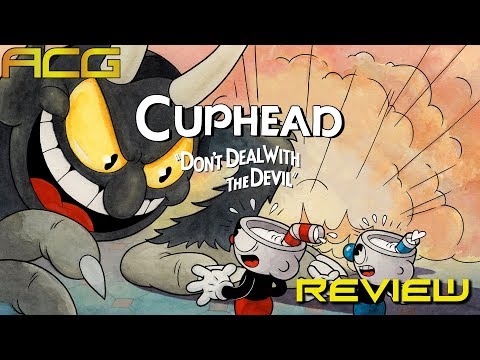 Cuphead is a love letter to the golden age of 2D shooters containing stunning art direction, a superb soundtrack, and controls tuned to perfection.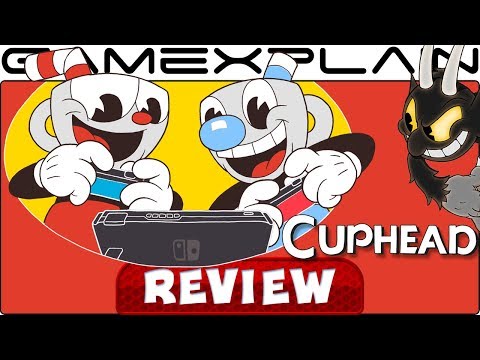 Eurogamer
No Recommendation / Blank
No Recommendation / Blank
Oct 2, 2017
A brutal game that's equal parts frustrating and exhilarating, delivered in the mesmerising style of a prohibition-era cartoon.
Those with a high tolerance for repeating difficult 2D shooting challenges should buy it. Everyone else should try it in Simple mode or just by watching on YouTube.
TotalBiscuit, The Cynical Brit
Unscored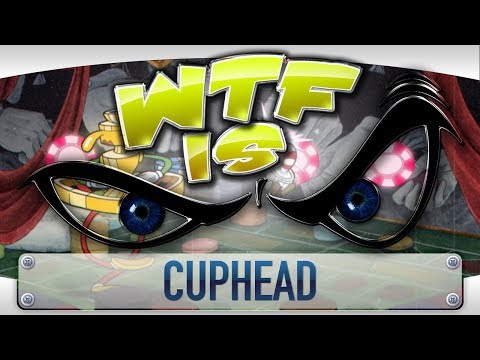 Rock, Paper, Shotgun
Unscored
As frustrating as that can be, it was why I found myself punching the air in jubilation after difficult bosses. And they're all bloody difficult – but I wouldn't have it any other way. If that sounds enticing rather than off-putting to you, then I can unreservedly recommend Cuphead.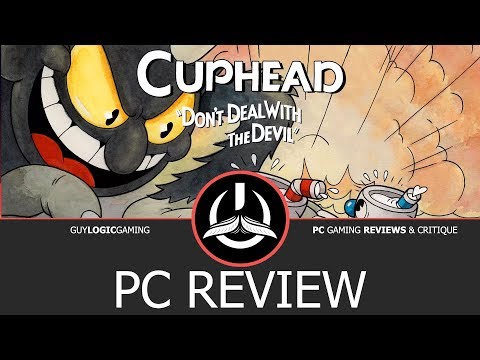 Cuphead is a delightful experience that won't endear itself to all but its visuals will win over many who might otherwise avoid the run and gun genre
It's delightful and fun and worth the effort it'll take to clear.
First, a little context that most people will be aware of, but that's bound to be lost over time: a game journalist was recorded struggling to get past Cuphead's tutorial level in the runup to its release, something that caused much embarrassment as well as questions about what kind of playing proficiency it's reasonable to expect/demand from those in the industry. Now that it's finally out, there's been a veritable flood of outlets putting out videos of employees making it through levels unscathed and reviews that are quick to mention how difficult—but fair!—most of the game is. I imagine many of these people genuinely liked it, and that's nice for them, but let's not pretend that the overwhelming praise has nothing to do with the fact that the game has become a litmus test for reviewer competency as far as the gaming public is concerned. Let me tell you about my decidedly less positive Cuphead experience.
With an aesthetic which I hope and expect will be timeless, and a gameplay loop that's incredibly addictive and rewarding, Cuphead is justifiably the talk of the industry right now.
Checkpoint Gaming
Unscored
Normally when a game is this tough it can be off-putting, but the combination of intense difficulty and the skill required to learn each pattern is incredibly satisfying. It's a fine balance that Cuphead is able to achieve with every single boss you'll encounter, and even when you're feeling frustrated, the brilliant soundtrack and completely unique art direction will keep you smiling with every new attempt. The standard for combining style and substance in this genre has well and truly been set.
Cuphead is a phenomenal game plain and simple. It keeps players on their toes with excruciating boss battles, has one of the most unique art styles in all of game history, and one of the catchiest musical scores. Sadly the game won't be for everyone, a lot of people will not take the game's difficulty too serious and it will have them swearing, throwing their controllers, or even worse – recommending to others to skip the game.
Scored Reviews
Cuphead's arrival on the Nintendo Switch is a marvelous gift to players. The game's amazingly fluid action fits perfectly and without any downgrades on Nintendo's system and allows the whole experience to be replicated whether on a television screen or on the go. A shiny diamond of a game that every owner of a Nintendo Switch should get their hands on.
Review in Portuguese | Read full review
Everything about Cuphead just feels right, even all these months after its original release. As it stands right now, this game is nearly flawless in its own right, thanks to its responsive controls and signature style.
I can't begin to think of the monumental effort that went in to making this game over the past several years. Cuphead is a challenging gameplay experience that is at odds with its whimsical-looking animation. I never found the difficulty to be off-putting, but it rather forced me to be more mindful during each encounter, which then led to every victory being so sublime. Be forewarned at it being a hard game, but know that Cuphead is a masterpiece worth enduring such hardships.
Cuphead is a true piece of art of the modern day videogame. The game has lived up to the expectations and it is full with detail and quality in every aspect. From its soundtrack to its wonderful design, Studio MDHR has achieved the glory with this masterpiece.
Review in Spanish | Read full review
A potent cocktail of authentic 1930s aesthetics, jazzy tunes, ingenious boss designs, and gameplay founded on the fundamentals inherent to the best 2D shooters. Cuphead sure is swell.
It's not reinventing the wheel, but underneath Cupheads's gleeful and gorgeous cartoonish exterior lies an addictive and fierce adventure delivering a level of challenge that, much like the game's gambling Devil, convinces you to have another roll of the dice and see how far you can make it.
If you're up for a challenge and a feast for the eyes and ears, Cuphead should not be overlooked.
The game is a masterpiece of style, presentation, gameplay, and ultimately overall design – all of it comes together in an absolutely brilliant package that I haven't experienced often at all in my entire lifetime.
The Angry Joe Show
10 / 10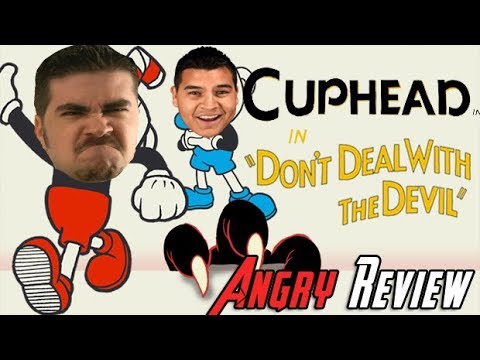 It is platforming greatness at its very best, and proves just what can be achieved when the necessary time is put into fine tuning a game before release.
Cuphead stands alone as one of the most satisfying, enjoyable and well-crafted video games of the year.
Every once in awhile a game comes along that inevitably inspires a new generation of gamers, artists, and designers, an inflection point that imprints itself on the genetics of the medium and help up as a gold standard for years to come. Cuphead is one such game, a quirky assemblage of novelties that comes together in a breathtaking fashion, with a charming exterior that belies one of the most challenging games of this generation.
Come for the beautiful art, stay because you smashed all your controllers.
Cuphead is one of the most visually interesting games I've ever played. Its gameplay is a throwback to old-school bullet hell shooters and tough boss fights, without the need to worry about running out of lives. I wish I could tell you to ignore the discussion around difficulty and just buy the game, but that's not fair. Cuphead is a challenging game that requires a lot of practice and patience. You may not enjoy it and that's fine. However, if you're at all interested in what Cuphead has to offer then you should take the risk. Dive in and see what happens. I played Cuphead for 15 hours and most of them were a hell of a lot of fun. Not all of them, but most.
StudioMDHR has knocked it out of the park with their debut title, as Cuphead will no doubt go down as an all-time classic.
Cuphead is a mixture of pure art and creativity which is the result of Moldenhauer Brothers' risk-taking and twenty-four hour effort of MDHR studio members. A title that takes us back to the sweet world of 1930s cartoons; however, this time it's different, we can control its characters. A combination of eye-catching drawings, fast and rhythmic jazz music, and speedy and challenging gameplay makes Cuphead an exceptional title that is one-of-a-kind!
Review in Persian | Read full review
Words About Games
10 / 10
A deal with the Devil starts the story of Cuphead, and at times the gameplay can make the player feel as if they are in hell, yet the graphics speak to a time long past, revitalized by Studio MDHR. While the future of the title seemed uncertain at times, and the decision to go beyond a simple litany of boss battles to more of a true platformer in 2015 pushed the developers to their limits, the end result has truly taken the industry by storm. Those gamers who were smitten by the title at first sight and have waited years to see the release as well as those who have heard of the game by word of mouth or simple happy accidents should all be impressed and pleased with this result. Inherently difficult games can lose players if the rest of the production also falls flat, but no such problem can be found here. A simple narrative premise and the quintessential "easy to learn, hard to master" gameplay find a happy marriage, tied together by rich visuals and a snappy soundtrack that make every minute in the game unique. No shame should be felt in restarting levels countless times, or needing to take a breath before going on. Cuphead was not made in a day. Thus, players need not finish in one. In fact, the title is best taken in small doses, in sections and boss fights, simmering and sipped like a fine meal made by a very fine chef. The magic of the title is to be appreciated, not rushed through, and all the elements combine for an experience long in the making that will remain in the mind as fondly as the era that players are transported to when a cup makes a deal with the Devil and a soul is on the line.
It's such a rare thing for that perfect package of art, presentation, music and gameplay to come together and create something not just great, but truly special and imminently memorable. Cuphead is without a doubt a contemporary classic, sure to be heralded for decades to come, and it feels right at home on Switch. Make no mistake, this is the full-fat Cuphead experience, with no compromises or corners cut. It's an incredibly impressive release of an already amazing game, and it's a fantastic addition to your Switch library.
4 Guys with Quarters
9.8 / 10.0
Cuphead is the most addicting, fun, visually creative game this year!
Cuphead combines 30s cartoons and hardcore gameplay into a challenging, but fair game that can be immensely rewarding.
Review in Czech | Read full review
"Cuphead makes a fantastic debut on the Nintendo Switch with all the charm, wit, and gameplay in tact"
Cuphead's incredible style belies its magical complexity. It's so much more than a hard-as-hell shoot-'em-up with artistic flair. It's cerebral in a way that these kind of games rarely are. Cuphead's commitment to forcing the player to understand is commendable. Those who don't have the patience to learn won't get far. That's the kind of stand-your-ground moxie that makes this a hallmark of game design. My praise runneth over.
This defining 2D platformer is fun to play, but will awaken some long-forgotten prehistoric rage, the trial and error gameplay isn't for everyone. At the same time, every respectful gamer should try Cuphead. The two brothers: Chad and Jared Moldenhauer from StudioMDHR did great, no… FANTASTIC work. They single-handedly gave gamers a reason to buy the Xbox-consoles
Generación Xbox
9.5 / 10.0
Cuphead is the marvel we've been looking for. A tittle that surpases all the expectations, one of the best games of this 2017, and definitily, the most beautiful. The wait has been worth it. Cuphead is here. And it's big. Really big. Deal with the devil.
Review in Spanish | Read full review
Cuphead is an addictive mix of fun and frustration that will constantly keep you coming back for more. It's amazing combination of terrific gameplay, tremendous style, and an original concept immediately catapults it into every game of the year discussion.
Cuphead is a true masterpiece that every serious gamer should at least try. It's the most stylish and unique 2D action game since Viewtiful Joe.
Cuphead is a rare case where the long development cycle didn't ruin the final product. This game matches its incredible look with stellar game play. In the sea of games releasing this year Cuphead stands tall as one of the best. There is little reason to skip this gem, it even comes with an outstanding value price and plenty of replay.
Nintendo Enthusiast
9.5 / 10.0
Here at Nintendo Enthusiast, we are covering the latest Nintendo titles in written and video format. If you're more interested in video content you can check out our official YouTube channel here. We're constantly putting out interesting features and opinion pieces that may interest you. Head over to our home screen and see if anything catches your eye
Geeks Under Grace
9.5 / 10.0
StudioMDHR Entertainment could not further increase the quality of Cuphead if they resurrected Walt Disney and had him pencil the animations himself, or have Bach compose the OST. The game is that gosh-darn good.
Cuphead can easily be called the most unique and solitary game of the year. From the very beginning of the game, you fall in love with its unique design style and coloring. The combination of the gameplay and the music tracks are so strong that even if you play it for hours you don't get tired of Cuphead and it seems that you can't get enough of it. The details in this game are magnificent and they totally worth the long wait for the game. By paying 1/3 of the price of an AAA game, Cuphead gives you a more fun and delightful experience and it can keep you entertained for hours. Then what are you waiting for? Grab your controllers and invite a friend. Cuphead is one of those game that you just have to play!
Review in Persian | Read full review
Although I speak very highly of Cuphead, I do think the game can be a little too unforgiving in enemy attack patterns and their ability to hit from offscreen without much warning. Regardless, the game's tight controls, fun boss fights, and pleasing aesthetic make it a must have.
NoesPaisparaFrikis
9.4 / 10.0
CUPHEAD is a game designed as before for players who are looking for challenges like the ones before, what do they want someone to rescue them from that comfortable self-aligning chair and automatic jumps in which they have submerged us.
Review in Spanish | Read full review
Cuphead is one of the most innovative and interesting games to come out of the indie space in the past few years. It was well worth the wait and will please anyone who likes a good challenge.
From Canada comes the brightest new indie superstar: a magnificent run and gun shooter, a mausoleum of pure gameplay, an ode to boundless creativity. Visually, Studio MDHR's debut title is not only one of the most impressive games ever created, but it's also a true instant classic, one that could look the masters of the genre straight in the eye. It's spelled Cuphead, it reads masterpiece.
Review in Italian | Read full review
Cuphead's Switch port is, let's put this simple, BRILLIANT: it mantains the wonderful graphics of the Xbox One/PC version, with no sacrifices, and most important, all that made it a special game (coop, high difficulty level...). It also adds little improvements, like character selection or spanish translation, that rise the bar even a little more.
Review in Spanish | Read full review
Cuphead is a game that's old school, brought into the new school and is one of the best games of its ilk that I've played in such a long-time.
VGProfessional
9.2 / 10.0
Cuphead is the most beautiful 2D arcade shooter released in the past decade, and one hell of an exclusive for the Xbox One console. Studio MDHR might have delayed it numerous times, but the end results is full of flavour, ideas, variety and one of the best jazz composition I've heard in a long time.
Studio MDHR hit it out of the park with their first game, as it manages to find a unique space in today's crowded video game world, along with presenting such a polished, complete product.
Cuphead was an absolute masterpiece when it launched on Xbox 18 months ago and nothing has been sacrificed in its move to the Switch. It's the same visually jaw-dropping, aurally delightful, knuckle-whiteningly difficult game it was on Microsoft's console and the Switch's library is all the better for its presence. Its focus on intense boss battles won't be to everyone's tastes, but as long as you know what you're getting yourself into we can't recommend it enough.
An outstanding and hard game that is as awesome on Nintendo Switch as it was on other platforms.
Review in Spanish | Read full review
As it stands, Cuphead is a great addition to the Switch library, it's also a game that just feels right at home on a Nintendo platform, thanks to its colourful aesthetics and old-school difficulty.
If you enjoy a game that takes delight in constantly kicking you in the nads -- while laughing hysterically -- then Cuphead is for you. The hardcore need only apply.
In a surprising turn of events, the one-time Xbox One exclusive cartoon shooter Cuphead has come to Nintendo Switch.
If you own a Switch and demanding run'n'gun games are your thing, then you need to buy Cuphead as soon as you can.
Review in French | Read full review
If you're a fan of old-school animation or like to be challenged, or even both, then check out this one of a kind gem.
It's safe to say that the Nintendo Switch version of Cuphead is the best among all others, and obviously because of the Switch's portable capabilities which made the gameplay experience twice as fun. Cuphead is definitely one the best titles ever made for Switch and worth every penny and every second of your money and time.
Level Down Games
9 / 10.0
Unless you've been living under a rock, you are familiar with the nightmares and stories of horror from Cuphead veterans. The game is notoriously difficult and unforgiving, and some battles can be repeated ad nauseum for hours before you finally perfect the techniques. But if you're able to set aside your rage, get a good grip on your Pro Controller, and power through try after try, you will be lucky enough to dive into one of the prettiest and most unique games of this generation, and maybe ever.
Cuphead is a thrilling test of skill and reflex that plays as wonderfully as it looks.
It's a bit unfair to compare Cuphead to almost any other of the brutally tough platformers I've grown to love recently, as it lacks the filler. It gets straight to the good stuff and gives us an almost 'greatest hits' of boss fights. And if they don't get better and more rewarding as they go, I'll go eat. So while you've still got to be a masochist at heart to get through the 'true' Cuphead, people of all ages and backgrounds would be able to sit in front of the television and appreciate Cuphead for its sense of style and its ability to evoke that childlike wonder that was, until now, dormant in most of us.
With some of the best designed boss fights this generation, a beautifully rich animation style, and impeccably fine-tuned controls, Cuphead stands out as not only one of the best indie titles on the Nintendo Switch, but one of strongest releases this generation, period
beautiful and hard as hell, but as rewarding as you should imagine. Cuphead is one of the best indie games on 2017 and if you love run-n-gun games you shall not miss it.
Review in Spanish | Read full review
Cuphead is the next must-have title for the Xbox One. The Animation and Soundtrack are unique and even with couch co-coop the gameplay mechanics and balancing works solid through the whole game. The side activities of the game are pretty repetitive and also the upgrade system could use a little do-over but besides that every Gamer should have this game in his/her library.
Review in German | Read full review
Geek Culture Podcast
9 / 10.0
Cuphead has looked like something unlike anything else on the market since it was first unveiled. While it took awhile to get it, it has certainly delivered in both gameplay and visual style, proving that there is still plenty of life in this genre on a larger scale. If you enjoy platformers and don't mind a steep difficulty curve, do yourself a favor and give Cuphead a try.
An exquisite work of craftmanship in almost every aspect. You will recover the faith in classic gameplay. Be carefoul, tough, it's not a game for the less patient.
Review in Spanish | Read full review
StudioMDHR transports players back into a 1930s cartoon with Cuphead, A stunning yet difficult title.
Cuphead's visuals will draw in everyone and their grandmother, but its difficulty will grind them to cup-dust.
Beneath Cuphead's staggeringly wild aesthetic lurks the steel-hard, unforgiving soul of a run-n-gun shooter.
Cuphead is simply fantastic, mixing a top-notch, visually unique art-style with great gameplay. The challenge might turn some people but the entire experience is definitely recommended for platforming fans.
Technically accomplished, with tight gameplay and imaginative bosses. The game transports you to a world of 30s cartoons with a dose of challenging gameplay to truly test your mettle. An amazing experience not to be missed, although one that might not appeal to those with little patience.
Review in Arabic | Read full review
Cuphead has an amazing and incredible art style that's not jus breathtaking, but also a gameplay that's going to test your skills. Even though some may find it beyond its skill's reach, if you're looking for a challenge this is exactly the game you should pick.
Review in Spanish | Read full review
Cuphead is a brilliant hommage to the run and gun genre as much as the 30's cartoons. This retro experience is a though challenge that will reveeal its true potential only to those brave enough to endure thousands of death by the minute. Cuphead is not accessible to everyone, and it is fine like this. Beautiful and diversified like any other, Cuphead is such a rewarding game that reminds us the true taste of victory.
Review in French | Read full review
Every detail in Cuphead speaks of the love its creators have for perfectionism, from the beautiful visuals to the refined gameplay mechanics. The commitment of Studio MDHR goes beyond a tribute to classic 30s cartoons, it pays homage to the best platforming in videogames and feeds the hunger of those who pursue a genuine challenge.
Review in Spanish | Read full review
Cuphead delivers a carefully curated balance of gorgeous hand-drawn visuals and unforgiving gameplay. This heavily stylized title is an instant classic.
In an age where punishing difficulty is finally yearned for again, Cuphead is a worthy title to the list of the best ways to test your gaming mettle.
And yet, while there will likely be times where it seems like the game has cheated you out of a successful parry or likewise isn't sure what counts as a hit or not, it goes without saying that for a studio that had to remortgage just to finish it, what Studio MDHR have crafted here over the course of three years is a special, once-in-a-generation type of game.
But on a technical and artistic level, Cuphead is a stunning achievement in both gaming and interactive art, and unlike anything I've ever played before. Some of the game's levels had me on the edge of sanity trying to best them, and I ended Cuphead with a few sore spots on my thumbs because of it. More importantly though, I had a smile on my face the whole time through it all.
Outside of a few nagging flaws, namely the frustrating run and gun levels, Cuphead represents the shoot 'em up genre at its absolute best. The boss battles are consistently exciting and just the right amount of challenging, while the 1930s cartoon visuals amaze in every regard.
All in all, I didn't like Cuphead in the slightest. I fell in love with it. The charm and care they put into this game brings back a nostalgia I haven't felt in many years. Not nostalgia for the 1930s, as I wasn't born yet, and I'm not quite that old to have watched American Golden Age Cartoons, but nostalgia for the challenging feel-good types of games I played as a younger self. While the stark challenge might not be everyone's cup of tea, and 1930s cartoony art styles might not appeal to today's anime crowds, what StudioMDHR has created is nothing short of a masterpiece. If there was ever a game to take a chance on, this would be it. Leave your silverware at the door and pick up a cup, you won't be disappointed.
Cuphead will go down as a classic, that's for sure, and it's quite possibly the hardest game I've ever played, but you just have to try it. If only for a short-while. Just get out before that blood pressure rises!
Amazingly, with all of its roots firmly planted in the past, Cuphead raises the bar for indie games and platformers alike.
The art is something the videogaming landscape has never seen before and is, arguably, worth the price of admission alone. But we come for the art, and stay for the challenge. And boy, does Cuphead have challenge in spades.
Cuphead is hard as hell, and gorgeous looking. A fantastic platformer, that reminds us of just how good this genre was back in the days.
Review in Swedish | Read full review
Frustration and reward go hand-in-hand in Cuphead. Your fingers will feel the pain of extended play sessions, but your face will be fixed in a fierce (albeit slightly pained) grin.
If you want a great platform game with beautiful graphics and amazing atmosphere that will make you fight different perfectly designed bosses during it's gameplay, Cuphead is a game that you shouldn't miss.
Review in Persian | Read full review
The long wait for Cuphead was really worth it. Its great graphics and fantastic soundtrack are fully reminiscent of early 20th century animations and especially Disney & Max Fleischer cartoons. The gameplay, while being hard & not pulling any punches, is very satisfying and its few problems do not diminish its total value.
Review in Persian | Read full review
Cuphead faced real risk of being stuck in development limbo, but after seven years it emerged as one of the most visually impressive and addictive boss battle platformers. Extremely good and captivating gameplay wrapped up in gorgeous 30's cartoons-styled visuals – you just can't resist this combo.
Review in Russian | Read full review
If you don't mind a high difficulty level and putting the time to master parrying then Cuphead is a game that you are going to thoroughly enjoy, from the artwork, music and sense of relief when you finally get shot of that boss that's been giving you hassle for days.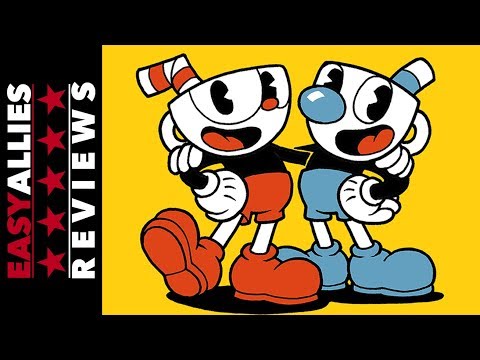 It is a good game. It can be frustrating at times when you lose, but it's really a game for those who were in the 80's or 90's and quite a blast from the past. Some of the character designs were even inspired by old cartoons such as Popeye.
Beneath its cartoony aesthetic lies a game that is brutally difficult and incredibly rewarding
The creators of this game had to remortgage their home just to make this game a reality. And all the hardships they have suffered through have been 100% worth it and I wish them the best of luck in their next endeavor. Overall Cuphead has been an absolutely fantastic experience and I just wanna keep playing it long after beating it. It has some parts that could've used a little extra but as it is I feel it's almost perfect at what it sought to achieve.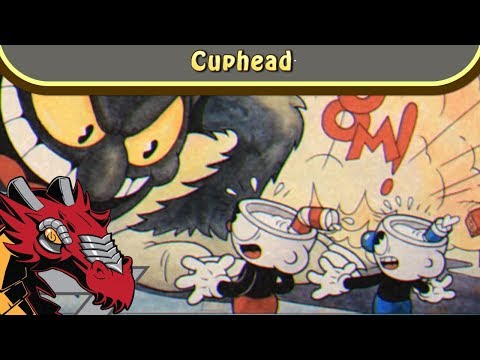 If you enjoy challenging games, you will love Cuphead. It has all the elements of a great shoot 'em up— fun music, great level design, nice collection of weapons, and a rewarding difficulty curve. Long loading times aside, Cuphead gets pretty much everything right.
Oyungezer Online
9 / 10.0
Fun and nerve racking; suffocating yet riveting. If you can hold off on eating your gamepad thanks to the difficulty, you will enjoy this a lot.
Review in Turkish | Read full review
Cuphead is the best reincarnation of Contra and Megaman, which one could only imagine. And given that this is the studio's debut project, we can't help wondering if StudioMDHR Entertainment is involved in the deal with the Devil ...
Review in Russian | Read full review
Cuphead is an instant classic that will build a solid fanbase across Xbox One and Windows PCs, and hopefully, spawn bigger and bolder sequels in the years to come. Amazing job, Studio MDHR.
Overall Cuphead has managed to live up to the hype that chased the game all through its lengthy development. The game has a character all of its own that bleeds out of every nook and cranny while it tests the limits of your perseverance against a wonderful gallery of enemies.
Cuphead is extremely fun, extraordinarily addictive and insanely beautiful. On one side it's a classic action platform from the 80s and on the other side, it's a Disney cartoon back in the 30s. No matter what type of game you like, you must play Cuphead.
Review in Persian | Read full review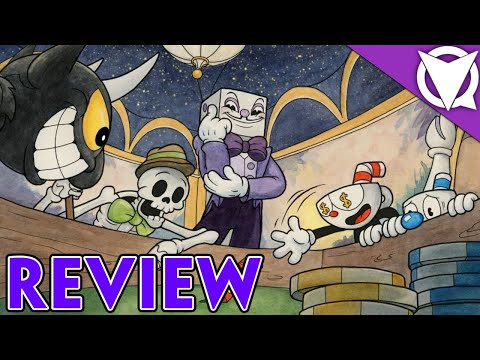 If it isn't already abundantly clear, Cuphead is an achievement of a game both for its inspired and delightful presentation and the refreshing difficulty of its cavalcade of characters, making this a swell shakedown from start to finish.
The animation alone is nearly worth the price of admission, but if you want imaginative bosses to fight as well, you're in luck with Cuphead. Just make sure you're prepared to die - a lot.
Cuphead made me feel more good and more bad than any other game I've played in the last several years. I swore, laughed, and hollered with delight. I hated it (and my own fingers) for long stretches but, having finished, I realise that's more or less the point – I emerged from all that pain smiling. Rather than simply offering the player what they want, Cuphead makes them earn that right – the rewards, if you can hack the tests, are absolutely worth it. Cuphead is incredible for more than just its looks. But before you dive in, make sure you actually want a game that plays like this, and not just a game that looks like this.
Marooners' Rock
8.8 / 10.0
We have seen some new platformers come out that attempt to capture the retro feel using 8-bit graphics, but StudioMDHR take it to a whole new level with Cuphead.
Reagan received a digital copy of Cuphead from Microsoft for review.
Cuphead is a brilliant little game that is unique right down to its core, with a (mostly) welcomed challenge and beautiful aesthetics.
Cuphead is a crazy ride into the minds of Studio MDHR and if you're looking for something very diverse, check this out on the Xbox One because you'll be surprised at how addictive, frustrating and entertaining this game is. It takes the classic side-scrolling shooters of yesterday and transforms it into a game of today with some beautiful art and music inspired from a simpler time.
Very hard Jump & Run with a wonderful cartoon look that requires a lot of patience, but in the the end is rewarding very richly.
Review in German | Read full review
Not just for the masochists, Cuphead is a demanding but supremely rewarding modern 2D shooter that looks and sounds fantastic.
Cuphead is a masterpiece that surely we won't see anything like it for years to come. But I don't think the difficulties of the gameplay is worth of losing a large part of the community.
Review in Persian | Read full review
Cuphead is a hardcore game with a beautiful art design that recalls the classic cartoons of the '30s. Based on splendid boss fights and with some "run and gun" levels, MDHR Studios' game is challenging and satisfying.
Review in Italian | Read full review
When I think of my time with Cuphead, instead of frustration I'll remember the dozens of tiny breakthroughs, when the impossible became possible, and a game that built an identity around difficulty helped me to feel, however briefly, undefeatable.
Gamerheadquarters
8.5 / 10.0
Cuphead is excellent, it's got the right amount of challenge and charming design to make this completely stand out.
Cuphead will draw you in with its undeniable allure, but whether it will keep you hooked depends on your tolerance to the trial-and-error design philosophy. There's a cruel game hidden beneath the charming aesthetic, one that is equally rewarding upon triumph.
NintendoWorldReport
8.5 / 10.0
Challenge is prevalent, but with lovely visuals and sound coupled with a well-crafted, though still terse, difficulty curve, this is an adventure worth working your way through. My only real qualms are with the controllers on the Switch and some frustration found in the late-game bosses. This is a gem of an addition to the Switch library.
IGN Middle East
8.5 / 10.0
Cuphead looks great visually and musically, and will be a great test of your patience as well as your platform skills. There are some loots you can win if you have the patience to do that, but even without it you can still enjoy your time in the game. It's a game that makes you feel triumphant when you finish a battle for leaders, and it's a game that will punish you hard if you do not watch well what's happening on the screen.
Review in Arabic | Read full review
Cultured Vultures
8.5 / 10.0
We've been waiting years for Cuphead, and it's been totally worth it. Some issues with the run and gun levels do dampen the overall experience, but not to any significant degree. Cuphead is challenging, exciting and most importantly, enjoyable.
Chalgyr's Game Room
8.5 / 10.0
Cuphead is a throwback in almost every sense of the word. Visually it hearkens back to an old art style that remains fascinating today. Beyond its incredible visuals however, Cuphead is a tough-as-nails action platformer that reminded me of my classic platforming days where memorizing boss patterns and learning the lay of the land were essential for victory.
If you love those old-school games that rewards practice and patience through trial and error, Cuphead will likely delight. Yes, Cuphead is brutal and death is a regular occurrence, but it packs in that old-schoool arcade ethos that makes you want to keep trying.
Finally! After a long development the MDHR Studio brought us Cuphead a little gem that had salivating us since it was presented at E3 in 2014.
Review in Spanish | Read full review
The Game is a Lie
8.5 / 10.0
Cuphead has an impressive art style and is challenging in the right way, offering satisfactory rewards after each stage. In spite of some unfortunate issues, it's still very much recommended, especially considering its current price.
Review in Portuguese | Read full review
Post Arcade (National Post)
8.5 / 10.0
One of the most visually stunning games of the year – hand-animated by a pair of Saskatchewan brothers – is also one of the toughest
Cuphead truly stands out as a unique video game, an audio-visual delight and as an appropriate ode to an era of cinematography long gone.
With a gorgeous look and some surprisingly taxing boss battles, Cuphead stylishly combines adorableness and adversity in equal measure, difficult enough to take multiple attempts while fun enough to warrant the repeated efforts. Take a look if you enjoy challenging and unusual titles.
New Game Network
82 / 100
It may not be the deepest experience around, but in terms of pure gameplay quality, Cuphead is a must-play for those seeking a challenge thanks to excellent controls and a unique visual presentation.
I certainly don't regret my time spent with Cuphead, but also I don't know when I'll pick up the game again. There's too much rinse and repeat and rote memorization of bosses to be fun for me after a while. That being said, if you're looking for a steep challenge, Cuphead will certainly satisfy. The game is definitely a huge accomplishment–I just wish it was more universally accessible and fun for everyone.
[Cuphead] feels right at home on the Switch, though Joy-Con latency issues meant that handheld play was a more enjoyable experience than docked mode.
Cuphead is not for the faint-hearted, and I will say from the outset don't be lured in by its cutesy, charming hand-drawn visuals. It's tough as nails. When the Nintendo Switch edition launched, it introduced a handful of updates to the game including the ability to play as either Cuphead or Mugman right from the start of your adventure.
Cuphead is a joyful flashback to a bygone era, both in terms of animation and in terms of crushing video game difficulty. It's easy to get lost in this gorgeous cartoon world and get overtaken by the sheer beauty and whimsy of the game's characters. Then the intensity picks up and it becomes one of the most challenging video game experiences of the year.
Cuphead's exquisite visuals and jazzy soundtrack perfectly transfers over to Switch, though you'll need to be up for the challenge to appreciate most of its rewards. Most importantly, this game may be the start of a beautiful friendship between Nintendo and Microsoft.
For those that go into it with a co-op partner and with the knowledge that its design is as unforgiving as it is beautiful, it will be a unique and rewarding game. Always unabating but never unfair, Cuphead is tough to overcome but even tougher to put down.
In the end, Cuphead proves to be everything I wanted it to be — challenging, stylised and fun. It's a tough, tough game — but unlike Dark Souls, my failures in Cuphead made me want to keep playing. Bring it on.
Cuphead has been a longtime coming, and it's great to see that it lives up to its initial promises.
A stunning visual feast that belies an intense level of difficulty. Cuphead won't be for everyone, but it's still a very good game.
Ultimately the game provides too much nostalgic satisfaction for me to be upset by its conventions, no matter how punishing or familiar they may be. Style may not always offer substance, but in the case of Cuphead, I'm satisfied.
Cuphead combines challenging and unforgiving gameplay with the over the top animations of the 1930's in this fun adventure. While difficult at times, the sense of reward that you'll get after each fight will have you continually coming back for more.
Some of the mechanics and gameplay tropes will be familiar to anyone who has played modern indie platformers, but the unique quirks presented here are among the best in recent memory.
Cuphead will be too tough for some players, and you'd have to look to the likes of Nioh or Dark Souls to find something as brutal and unforgiving. It's going to take some serious skill and experience to beat those bosses, but Cuphead keeps on bringing you back for more until you do.
A stunning work of imagination, with a collection of high quality boss battles to rival any other in gaming – and a difficultly level that's equally hard to beat.
Cuphead was well worth waiting for. It provided exactly what Studio MDHR said it would be – a boss rush with plenty of well-designed bosses and gorgeous presentation that mimics the Fleisher brothers' art style. Depending on how used to 2D platformers with difficult bosses you are, there's a decent amount on offer, though with limited side attractions beyond the bosses, it could all be done before you know it. It's a swell ol' time though.
There's definitely a point where it all becomes a bit too much, but Cuphead will best most games in how it looks and sounds, and defeating that boss that you once deemed unbeatable is glorious.
Cuphead's friendly exterior masks a game that denies all but the most persistent players its many rewards. Those who stick with it will have a great (and frustrating) time
Cuphead is a stunning game. And a cruel one. You have to find out if it's more entertaining or frustrating, and that's not an easy task.
Review in Italian | Read full review
Nothing revolutionary in the Platformer genre here. However, the true challenge lies in the difficulty Cuphead has in addition to its one of a kind classical art direction that is very nostalgic.
Review in Arabic | Read full review
Aesthetics aside, there really aren't any games like Cuphead being made anymore. This kind of running and shooting platforming action game has nigh vanished from the gaming landscape. The closest modern example that casual observers may be aware of is maybe Metal Slug or the Mega Man games, because nobody has seen Contra since 2007. This used to be a popular genre, with such amazing titles as Turrican, Gunstar Heroes and Dynamite Headdy, which used to tap into a very primal part of our brain that is addicted to adrenaline. Thankfully, Cuphead is not style over substance. Controls are tight and responsive, and retries load up nice and fast, so time is never wasted. This is every great boss battle gaming has seen before and more, thanks to Studio MDHR's dazzling creativity and focus on creating a palpable sensation of accomplishment. There may not be many console exclusives on Xbox One these days, but Cuphead is a real standout, and is a must-own for everyone who loves fast action and crushing challenge. Come for the cool art and animation, but stay for the gameplay.
Reno Gazette-Journal
8 / 10.0
Cuphead is that rare new game that introduces a whole new IP that boasts not just excellent mechanics but also a gorgeous art style that's taken straight out of the early Golden Age of cartoons. Unfortunately, its main antagonist is not the in-game devil but a horrible bug that literally wiped out hours upon hours of my hard-earned progress. I still love the game despite that. But not as unconditionally as I used to.
This meticulously crafted title is more than just an ode to the golden age of animation – it's a punishing yet moreish game that's not for the faint-hearted
Cuphead is not only a charming love letter to Cartoons from the 30s, but also an exciting boss rush marathon that is sure to get your heart pumping without ever getting into territory of "too hard" or "unfair". Even if there might be a lack of content and variation over time, it was never enough to hinder the sheer amount of fun I had in fighting all these giants dragons, robots, sunflowers and vegetables.
Review in German | Read full review
Cuphead is a great game with fantastic visuals and has a marvelous soundtrack. A fresh and unique game recommended to everyone.
Cuphead pays homage to old school animation, as well as side-scrolling video game shooters of old. While it lacks the stage-heavy mayhem of other games in the genre, Cuphead more than makes up for it with its vicious boss battles.
Like a fine whiskey, Cuphead is a game best enjoyed in small shots rather than trying to neck the bottle in one. The former will simply make you jolly. The latter will probably leave you a gibbering wreck. [OpenCritic note: Richard Seagrave separately reviewed the Switch (8) and Xbox (7) versions. The scores have been averaged]
Cuphead is a stunning game that truly stands out from its peers on a presentational level.
For players that appreciate classic run-and-gun combat, punishing difficulty, constantly learning from failure, and breathtaking art, Cuphead's experience will not disappoint.
The problem lies in the gulf between a good game with unbelievable art, and a work of art. Cuphead gets so close to being more than a cool-looking game, but the gameplay and art style don't merge in any meaningful way. It's still worth playing, and it's still the best-looking exercise in humility and frustration that you can find on the market today.
If you're into checking out new and unusual takes on games, then Cuphead is for you. I'd temper your enthusiasm, however, as that's where the uniqueness ends. It's an average, 2D hand-drawn game that it seems people are expecting way too much of.
There is a game worth enjoying in here, if you can deal with periodic frustration. During encounters that are fully defined it's easy to get stuck admiring everything that StudioMDHR has created, and it was more than a good enough reason to turn my Xbox One on. It's because of those parts that are so good that it's really difficult to ignore the glaring issues.
Cuphead may look like a fun cartoony platformer, but be ready for the teeth to be bared and your patience to be slowly gnawed away.