Spread the word:
Game Information
Available on:
PlayStation 4
Jun 28, 2016
Developer: Pixelnest Studio
Publisher: Plug In Digital
Genre: Action
Description:

Steredenn is a frenetic and chaotic space shooter, carved in big beautiful pixels, with insane boss battles. Embark in your ship and engage the fight against dreadful space pirates in a never-ending combat for your survival.

Steredenn is at the crossroads between a shmup and a rogue-like. Enjoy the infinite replayability of the game with its unforgiving gameplay, intense boss fights, (almost) randomly generated environments, twisted space events and a surprisingly large arsenal of weapons. Enhance your ship during your flight with many upgrades and forge your own path across the universe!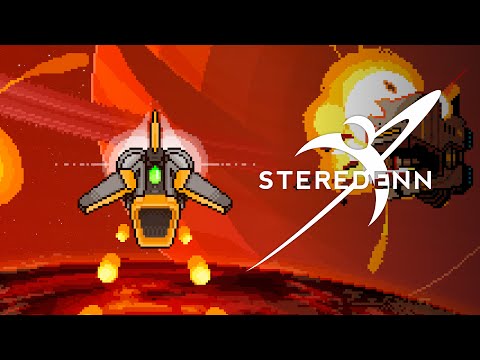 Steredenn - Trailer (Steam, PS4, Xbox One, iPhone & iPad)