Thumper (VR)
Rating Summary
Based on 10 critic reviews
OpenCritic Rating
Based on 10 critic reviews
Spread the word:
Game Information
Available on:
PlayStation VR
Oct 13, 2016
Developer: Drool
Genres: Music, Action
Description:

Each rhythmic hit, crash, and impact is interwoven with a thunderous original soundtrack to create a new experience we call "rhythm violence."

Thumper strips rhythm gaming down to its core. Classic rhythm-action is combined with breakneck speed and brutal physicality. With one analog stick and one button, you control a space beetle hurtling through stunning and treacherous worlds.

The basic move set of thumping, sliding, and turning is easy to learn. But as you careen forward, you'll need to master new moves and survive adrenalizing boss encounters. To reach synesthetic bliss, you must face rhythm hell.

And nothing can prepare you for the ultimate confrontation with a maniacal giant head from the future: CRAKHED.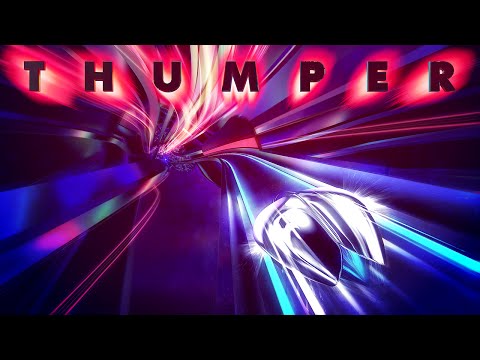 Thumper - Rhythm Hell Gameplay Trailer | PS4 PSVR STEAM