Shadow of the Tomb Raider
Shadow of the Tomb Raider offers up a powerful finale to Lara Croft's origin trilogy.
No Recommendation / Blank
Sep 10, 2018
Slick and overly downbeat, Lara's latest sees the reboot trilogy end just as it began.
A greater focus on raiding tombs, and massively improved stealth combat, make this one of Lara Croft's best modern adventures.
The final and strongest entry in the rebooted trilogy, this adventure sticks to Lara's strengths while embracing its dark side.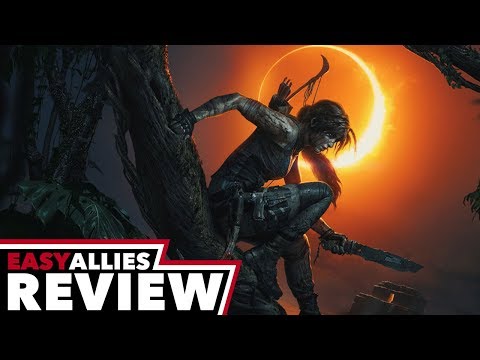 It's only a small step forward from the last game but this is the most successful attempt so far to modernise Tomb Raider, even if the storytelling still has problems.
It delivers bombastic action alongside an engaging collecting and crafting loop. Sadly, the same can't be said for Lara Croft and the overall narrative
Raiding ancient tombs and exploring dense environments is still outstanding in Lara's latest, but the mechanics of the reboot series are getting as rough and unpredictable as the terrain.
Eventually, Shadow of the Tomb Raider succumbs to the darkness, repeating many of the series' usual mistakes, but along the way it shines a thrilling and refreshing light.
Many come to Tomb Raider games for adventure and escape, to visit beautiful places and solve befuddling puzzles. There's plenty of that in Shadow of the Tomb Raider, too. It all depends on how much, or how little, you want to dig and how much you want to play as Lara Croft.