Percentile Rank
Trials Rising is ranked in the 76th percentile of games scored on OpenCritic.
Rating Summary
Based on 99 critic reviews
OpenCritic Rating
Based on 99 critic reviews
Score Distribution
Unscored Reviews
Player2.net.au
A or higher
Apart from obnoxious loot boxes, Trials Rising is the premier Trials experience available. Pitch perfect challenge mixed with addictive physics-based gameplay, what more do you need?
A layer of modern nonsense can't obscure the purest, most entertaining Trials game in an age.
Unboxholics
Worth your time
If you are a fan of the Trials series, it is worth investing your time.
Review in Greek | Read full review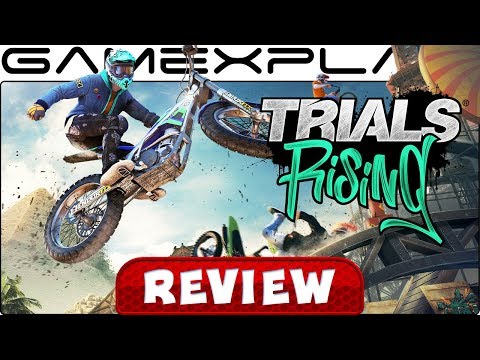 Trials Rising has some missteps when it comes to its progression and unlocking of content, but still has an addictive, enjoyable gameplay loop that will keep you coming back time and time again.
Trials was expanded from a wonderfully purist arcade title to a big Game as a Service - including Lootboxes, real money integration and embarrassing ingratiation with the Fortnite target group. So at least I don't enjoy trials anymore, although the playful core belongs to the best of the series. Too bad about the great level design.
Review in German | Read full review
Rock, Paper, Shotgun
Unscored
I'd say it's the best Trials game because it's the one that works that hardest to teach you how to be any good at Trials.
Scored Reviews
PlayStation LifeStyle
9.5 / 10.0
Trials Rising is pure, unadulterated, arcade fun at its finest. The mechanics are simple, and indeed anyone can play. But mastering the techniques to get ever faster times can take countless hours. The extreme levels will really test players' resolve, but the payoff of finally finishing the Everest level, for instance, is worth the obstacle-filled journey. There's so much content packed into Trials Rising, it's hard to believe the game is launching at $24.99.
Trials: Rising is a wildly fun game that offers both simplicity and depth in the most satisfying of ways, despite an occasionally annoying soundtrack.
Trials Rising is simply the biggest and best Trials game yet, and with more content coming down the road by way of a season pass, it's bound to only get better.
The Games Machine
9 / 10.0
Trials Rising is another hit for RedLynx and Ubisoft: fun, stimulating, extremely solid and almost infinite.
Review in Italian | Read full review
Anybody who enjoys, or has ever enjoyed, a Trials game owes it to themselves to check this out. Folks out there that just really enjoy challenging themselves should probably give it a look too
Trials Rising isn't going to set the world on fire, but it achieves what it sets out to do with aplomb. It's a simple concept, executed with flair, and if that's not worth applauding then what is?
A marvellously accomplished realisation of RedLynx's deranged vision for the series, which somehow manages to be both the most accessible and most unforgiving Trials game to date.Ben Maxwell
And like Trials and RedLynx, for that last joke, sorry not sorry.
Gamerheadquarters
9 / 10.0
Trials Rising is an awesome entry in the series that takes content from the past and expands upon it in many ways.
Rising is consistently expanding its series strengths and adding motivating innovations. The best and most beginner-friendly trials so far.
Review in German | Read full review
A great Trials game, perfect for veterans and newcomer, with online features is a potential endless game.
Review in Italian | Read full review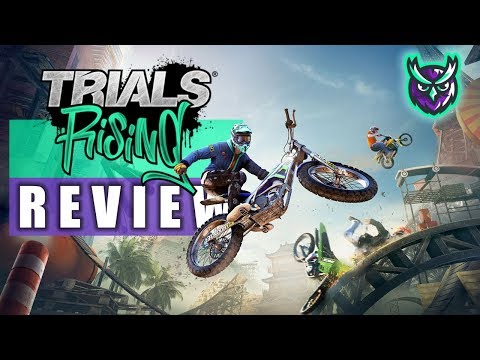 Trials Rising does not innovate, it limits itself to perfecting a widely tested formula, improving, albeit marginally, almost all aspects from both a qualitative and a quantitative point of view.
Review in Italian | Read full review
NintendoWorldReport
8.5 / 10.0
Even with a few issues, Trials Rising is an excellent experience on Switch, filled with a slew of creative levels and a lot of reasons to replay and tweak your experience. Sure, the version on Switch might not be as pretty as other versions, but it's just as playable, aside from a few handheld framerate problems. Steady your hand and get to navigating the peaks and valleys of the world of Trials. Just make sure you're connected online.
Trials Rising captures the franchise's signature motorcycle platforming action along with the intense challenges that come with it. The developers have remained dedicated to the game's iconic formula and complex gameplay but at the same time provided a training option for newcomers without sacrificing the game's core systems. Players diving into the series will need to devote time to learn the tricky systems while veterans will be able to pick and play just as always. Trials Rising delivers an outstandingly challenging experience requires nothing but your best if you want to succeed.
One of the best ever examples of how to do a Trials game, introducing several new features to the franchise. Good jod RedLynx.
Review in Italian | Read full review
Geek Culture Podcast
8.5 / 10.0
Ubisoft manages to stay right on track with Trials Rising thanks to a wide selection of events and a varied customization system, along with in-game seasonal competitions and custom tracks that will have players coming back for more.
Culture of Gaming
8.5 / 10.0
Overall, Trials Rising has a lot to offer, I found myself spending loads of hours just grinding through tracks and listening to awesome music while I was at it. From challenging courses and challenger events to filming movies while performing 12 backflips at once, Trials Rising offers the player just enough crazy to draw them in and keeps them occupied by making them feel like a racing god. This is by far one of my favorite Trials games to date. Definitely pick this one up if you want to spend a couple of hours at a time being a stuntman. After all, it is only US $34.99.
Trials Rising is the easily the best entry in the popular 2.5D racing series and will keep you occupied for months to come.
More than anything, Trials Rising does something that, ultimately, needs to be at the core of every game; it's fun. It's zany, yet challenging, leaving it as a phenomenal follow-on for the Trails franchise.
Extreme sports video games have been very competitive, but have been losing attention from the videogame community.
Review in Spanish | Read full review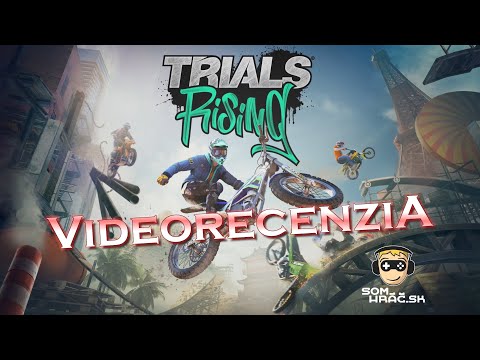 Trials Rising is the sequel everybody was waiting for. The developers did the right thing by removing unnecessary mechanics of the previous game and adding a training section to get the new players going. On top of that, the innovative level design helps Trials Rising to become a top quality title like its predecessor. The only downside of the game may be the somehow boring and repetitive loot system that prevents it from becoming a masterpiece.
Review in Persian | Read full review
No doubt, comparing to the prequel, Trials Rising has a huge leap on both map design and gameplay. In the Trials Rising, you will have plenty of new stuff to try, such as the tandem mode. But still, we found some technique issues and network lags in it too. So hope Ubisoft will fix those things in the future soon.
Review in Chinese | Read full review
Trials Rising is a nice mixture of challenge, skill and fun. It is by far the best installment in these popular series and i must say that it is a game which has something good for every gamers to play and enjoy. If you are looking for a challenging and fun Physique-Based racing game, Trials Rising is absolutely the best choice for you to try.
Review in Persian | Read full review
Electric Bento
8.4 / 10.0
I had a lot of fun with Trials Rising. There were so many times I would sit down to play for a 20-minute session, and then two hours would go by.
Trials Rising surprises with creative Multiplayer approaches and also local elements for your next couch co-op sessions but doesn't manage to deliver a consistent singleplayer experience because of carelessly integrated Lootbox/XP Systems and overusing some tracks. The game still is the best Entry so far for newcomers and delivers a lot of challenges in the endgame for veterans.
Review in German | Read full review
Although we drive a motorbike, Trials Rising sits between platform and puzzle games. It is spectacular and incredibly fun to play (even more in local or online multiplayer modes), but some elements, such as loot boxes system and loading times, spoil the experience.
Review in Spanish | Read full review
For my money, Trials Rising is simply worth every penny. It's a rare game that I'm finished reviewing and still want to play.
When you win the race, you can dance like a belly dancer!
Review in Turkish | Read full review
Boomstick Gaming
8 / 10.0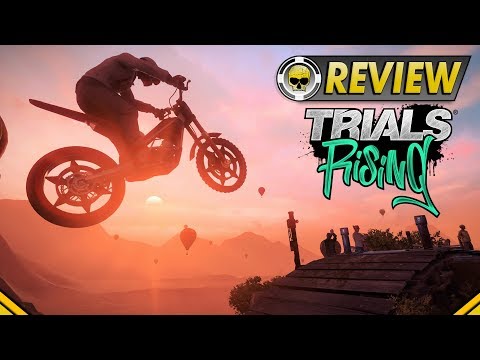 Trials Rising is not an evolution for the franchise. Instead, RedLynx delivers a smart sequel that offers up the same great gameplay while improving upon various side-aspects of the series.
Trials Rising is the (mostly) full package you've been waiting for. With its huge list of tracks to tackle and all the races and trick-based stunts you could ask for, RedLynx has served up the best instalment in the series since Trials Evolution. With a killer soundtrack, tons of customisation and an impressively deep tutorial mode, it's only really let down by a tutorial-free Track Editor. The drop to 30fps might put off those also playing on other platforms and the drop in visual fidelity can be hard to miss at times, but despite its blemishes, Trials has proved its right at home on Nintendo Switch.
Rising is without a doubt the best Trials game yet. The community this series has garnered over the span of two decades finally gets a little of the limelight and, quite frankly, serves as the lynchpin of this game. The gameplay is as tight as ever while the tracks themselves are scintillating, showcasing the developer's creativity which is, even at this late stage of the Trials saga, first-rate.
Even if you never end up touching the head-to-head online multiplayer, local co-op, ambitious track editor, or any of the ensuing user-made creations, Trials Rising will keep you plenty busy at launch. Some of the out-of-level elements could use another pass, but progression pacing issues, loot-box bloat, and technical hiccups weren't enough to put me off what is ultimately another great Trials game.
Trials Rising is a great sequel to Trials Franchise. it offers a fun and enjoyable gameplay and very well designed levels. deep tutorial level or skill mode is also very fun to play. in general, despite having some technical problems or loot box issues, Trials Rising is a game that you shouldn't miss if you like the series.
Review in Persian | Read full review
Even with a clumsy progression system, Trials Rising's vibrant tracks, tight controls, and excellent tutorials are some of the best in the series.
Trials Rising adds a layer of annoyance on top of its already-winning formula, with its clunky world map and tedious level gating. Luckily, beneath that exterior it's just as electrifying as it's always been. The tracks are all a joy to race through as you chase landing on the leaderboard or overcoming tough Contracts. With its international approach and attention to detail, each level's design—from an art and gameplay perspective—feels like the best Trials has ever been.
Trials Rising takes us back to basics with the real world inspiring a long series of new and inventive trials, but losing none of the challenge or RedLynx's dark sense of humour. The menus are a bit messy, the loot boxes pointless, and it doesn't really advance the series, but when you get into it this is the series back to its addictive, infuriating, "one more go!" best.
An extraordinarily solid mix of racing, platforming, and puzzling your way through stunning and devilish obstacle courses, only let down by the fluff surrounding the core experience.
While the gear system is full of unwanted fluff, Trials Rising is not. Its collection of well-designed tracks are wonderful playgrounds for its familiar yet still addictive physics-heavy biking gameplay. Familiarity in this case is not a bad thing because of how satisfying it is to improve your technique and overcome new challenges throughout its bevvy of additional modes.
Trials Rising maintains a high level of quality by fine-tuning the series' strengths with well-designed tracks, tight controls, and challenging physics-focused gameplay.
Trials Rising sticks to its roots by offering and fun and challenging trip around the world, putting aside the flashy neon look of its previous entry. Its various locations and constant humour will as usual keeps players hooked up for hours, thanks to a solid content and a heavy soundtrack that might have benefit from more diversity.
Review in French | Read full review
Trials Rising is a thrill ride of crazy tracks and various challenges ,pushing physics-based racing to its limits.
A welcomed entry on a great serie, although it has some flaws on its campaign progression that makes the game a bit less funny than it should have been.
Review in Spanish | Read full review
Trials Rising is a return to form for this classic physics-based bike game. Tandem brings a whole new element to multiplayer fun and contracts extends the challenges in the campaign to make this one game fans should not miss out on.
Pure two-wheeled thrills drive this motorbike racing game, as you hurtle over spectacularly wild tracks around the world. Just avoid the acorns
Overall, Trials Rising doesn't change too much of its formula, but this is a good thing because the Trials series has always been challenging and addictive. The new Tandem Bike mode is full of fun, but the single player mode might upset some fans due to its new progression system. Other than that, most Trials fans will love this new entry and what it has to offer.
After Trials Fusion, it was unclear where the series would be going from there. Trials Rising feels refreshing and more down to Earth this time around. It never fails to impress, make you laugh, or affirm you're in complete control. This is a game that's always fun to pick up and play, even if the things like gear crates and load times on the periphery aren't. It's clear RedLynx haven't run out of tricks yet, and Trials Rising cements that – this is the best Trials has felt yet.
Trials is not an easy series, and Trials Rising continues the trend of making you as frustrated as possible. It is annoying but also strangely satisfying if you conquer a tough track. The progression system is a little flawed but with the new multiplayer mode, this feels like a complete package.
Even with the technical issues, and the disappointing progression system, the core mechanics and the smart level design made a fun experience filled with challenges along the way.
Review in Arabic | Read full review
Trials Rising is a very good game and a return to form for the series.
Keeping the core fundamentals intact, Trials Rising is every bit as enjoyable and challenging as its predecessors, but is marred slightly by the introduction of a pointless levelling system that only serves to lock off tracks and force you to needlessly grind. That core Trials gameplay is still sensational, though.
Physics-bending motorcycle racing continues. Without big innovations but still so much fun!
Review in Slovak | Read full review
It's a very solid and responsive racer, reminiscent of its earlier iterations that kept the racing tight and less over-the-top lunacy. It's got its hooks back in to me, pushing me to keep getting those top times and not bogging us down with eight minute long spectacle tracks. That being said, it's hard to ignore the incessant use of microtransactions and what it brings with it, the in your face constant reminders about loot crates and such. It taints the experience that it's saving grace is really in the gameplay, that all the bumf just spoils it somewhat.
Trials Rising is better than ever and it's even more fun on the Nintendo Switch
Call me old fashioned, but when it comes to wanting a simple structured progression system akin to Trials Evolution, Trials Rising's tendency to shamelessly Michael Bay the presentation did leave me pining for simpler times. However, I still found Trials Rising incredibly engrossing enough to fill dinner breaks and free time with the convenient ability to master the bunny hop anytime and anywhere.
Trials Rising still feels like an extension of Trials Evolution. It may not feel like the true big-budget sequel that many still crave for, but then Trials is an iterative series. Instead, Rising is more of the same just slightly more polished than what we've experienced before. It's not going to break minds, it's just a great motorsport puzzler.
Trials Rising continues with the intentions of its predecessors, offering a very difficult and addictive challenge, as well as a great design of stages. However, the grind that the game requires at a certain point and the lootboxes system are negative points that take away the shining of the title.
Review in Portuguese | Read full review
Trials Rising has an impressive new tutorial, even more extensive customization, and an awesome pool of levels that can be disappointingly discouraging to unlock.
Long-time Trials fans will find a familiar yet enjoyable game in Rising.
Trials Rising isn't trying to be realistic, it's trying to be simple fun, and at that it excels. It looks good, it will make you laugh, and most importantly, it's entertaining.
Merlin'in Kazanı
77 / 100
Trials Rising has smooth and good gameplay mechanics. Also level designs are pretty good. But graphics are seems from old generation.
Review in Turkish | Read full review
Trials Rising is a fun game and recommended for nice evenings with friends. But even on its own, nobody gets too short, because the simple gameplay gives everyone a quick start into the game. The handling is self-explanatory and feels real, but the implementation is a real challenge. Since the one or other starting point is also like two, three, or infinite times seen. The world map on which to see and reach all events provides a different number of game modes. So you can compete against the time, or against other Ghost players, or rock in tandem with his buddy in front of the sofa the track. The Lootboxes are lined with colorful content, reminiscent of Fortnite. These are distributed after leveling and can be opened. There are 120 routes and these can be repeated with the different bikes to improve his lines. To make matters worse, the editor is added, with this one can create routes and make the community available and have them rated.
Review in German | Read full review
Trials Rising is a solid video game with tight controls, fantastic maps and a great sense of humor. we didn't like its progression system though, we wished it kept things as simple as some of its past installments.
Review in Arabic | Read full review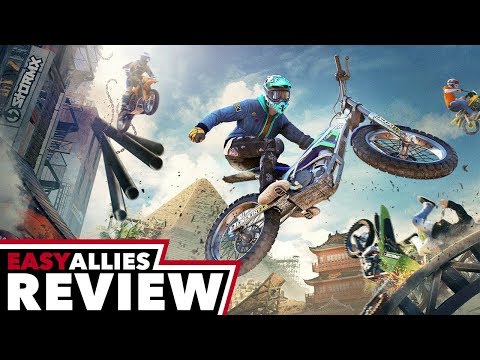 New Game Network
75 / 100
Trials Rising offers up a great set of tracks with a good difficulty curve and the most fleshed out multiplayer options the series has ever had, though forced grinding to unlock later tracks in the campaign and intermittent performance problems create the kind of barriers you didn't want to see.
Glitched Africa
7.5 / 10.0
It is the great recipe that we have loved for years with new locations and a load of in-game purchases.
Flickering Myth
7.5 / 10.0
If you can withstand Trials Rising's needless XP grind, it finds the series in classic "video-game-as-cocaine" form.
Trials Rising is a fun game. There will be who plays it for a while just to see the different ways you can crash or to see it's wacky tracks. And there will be who wants to master it's controls and become an expert in the game. This is the game's greatest accomplishment, that it can be fun for different type of players and everyone will have a unique experience with it. Although, it will become kind of repetitive pretty fast.
Review in Spanish | Read full review
Crazy motorbike obstacles will likely always be fun, but a grindy progression loop drags your cycle into the mud
Trials Rising dishes out the tricks we've come to expect from the series. Developer RedLynx steps up their level design and delivers more content than ever, but overly-familiar mechanics and unseemly microtransactions make it hard to get too excited about the game. If you're hungry for new Trials action, this game delivers, but don't expect it to rise to the occasion if you're already weary of the formula.
Trials Rising hits all the right gameplay points for an experience that needs to balance entertainment with challenge.
The physics are still phenomenal, and the series has retained its addictive quality, but it can occasionally feel like a game looking for answers to questions that didn't necessarily exist to begin with.
Trials Rising is the same Trials that you've been playing for years and years. Fans should be happy, but don't expect too much in terms of innovatio
There's no doubt that Trials Rising is the culmination of the entire series.
Some unfortunate flaws unnecessarily sour the experience, but this is a welcome return for the Trials series and its unique approach to motorcycle action.
Trials Rising expands the engrossing and challenging gameplay from its past entries, but it also fails to address some of their issues.
There's a certain sneering satisfaction to defeating everything the game throws at you on a particular track.
Trials Rising is the latest game in the Trials series, a name associated with very high and demanding difficulty levels. This chapter brings to the Nintendo Switch a game that is both very fun but also affected by technical flaws. While the experience is mostly positive, it's important that the flaws get corrected through updates, as that would significantly improve the experience.
Review in Portuguese | Read full review
Trials Rising, another excellent racing platformer hybrid, is bogged down slightly by an ugly loot box economy and an unnecessary leveling system.
Wolf's Gaming Blog
3.5 / 5.0
Trials: Rising is a tricky one to score. At its very core what makes the Trials games so addictive, so satisfying and so god-damn rewarding is still present. Once again I found myself clutching the controller at 3am with a slightly manic expression plastered across my sweat-covered face, mumbling something about needing to bounce the back wheel off that edge to shave off some time. Once again, I found myself thinking, "Just one more go. Alright, maybe two." again and again and again. It's just irritating that Trials, arguably the quintessential example of a sleek game, has got bloated in this latest iteration.
New game in Trials series features addictive gameplay and nice physical model. It suffers from outdated graphics, long loading times and limited customization options. However, fans should like it anyway. Just don't play a Nintendo Switch port - it is bad.
Review in Russian | Read full review
Trials Rising is a 2.5D racing game that because of shortcomings of its developer team can't become anything more than a entertaining game. However there are some big and small charms in it that can convince the fans of series or even other gamers to experience the game; although this experience isn't complete and faultless, but it's definitely lovely and enjoyable.
Review in Persian | Read full review
PlayStation Galaxy
7 / 10.0
Trials Rising, as far as everyone is concerned, fulfills your wildest dream of doing idiotic flips, crazy hoops, and mindless stunts that are deemed nearly impossible in real-life for kicks even if the game rewards you with blatantly horrible and bland cosmetics.
Trials Rising boasts one of the best track selections of the entire franchise. Sadly, paired with forced online connectivity, convoluted menus and completely unnecessary lootboxes.
Review in Portuguese | Read full review
Trials' gameplay is as flawless as ever, but some bad design decisions cripple a great game.
Trials Rising is the latest of the nearly-20 year phenomenon which, unfortunately, proves that less can indeed be more. The addition of the mid-game grind immediately dissuades the player from continuing and, coupled with the Switch version's shortcomings, only highlights how great we used to have it.