Donkey Kong Country: Tropical Freeze
Rating Summary
Based on 137 critic reviews
OpenCritic Rating
Based on 137 critic reviews
Spread the word:
Game Information
Available on:
Wii U
Feb 21, 2014
Nintendo Switch
May 4, 2018
Developer: Retro Studios
Publisher: Nintendo
Genre: Platformer
Description:

Help Donkey Kong and his friends save their home and banana hoard from marauding Vikings in the Donkey Kong Country™: Tropical Freeze game from Retro Studios. All the challenging ground-pounding, barrel-blasting, side-scrolling mine cart action from the Donkey Kong Country series is back along with a bushel of new game play elements and features.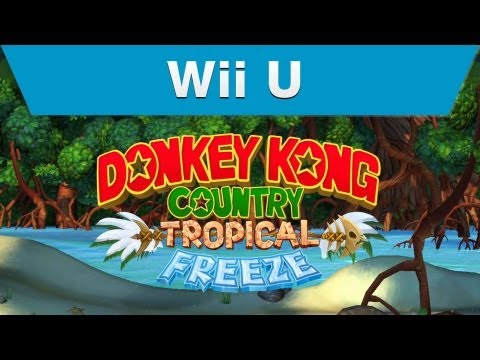 Wii U - Donkey Kong Country: Tropical Freeze E3 Trailer
Recent News
Nintendo Switch Online's vouchers turns $100 into two $60 games
Nintendo revealed a new voucher program available to Nintendo Switch Online members.

Read full article on GamesBeat
Tamarin, A Spiritual Sequel To Jet Force Gemini, Announced From Former Rare Developers
Including music from David Wise.

Read full article on Game Informer
Do These Employee Reviews Mean Metroid Prime Creator Retro Studios is in Trouble?
Former Metroid Prime creator Retro Studios might be in a bit of a pickle according to some ex-employee reviews on GlassDoor, a website where former employees can review their management.

Read full article on Game Revolution